This is one of my most recent house projects. I built these for a friend who wanted some houses to use in a WW2 Italian campaign as well as something that wouldn't look totally out of place in a Napoleonic game set in Southern France or Spain.
Both buildings are made out of insulation foam and layers of single sided cardboard.
I did a little experimenting with the arch. Originally I had thought to have two buildings with the archway in the middle, but the whole thing turned out to be heavy. So instead I made it so that the archway could just sit up against another building, in the end making it much more versatile.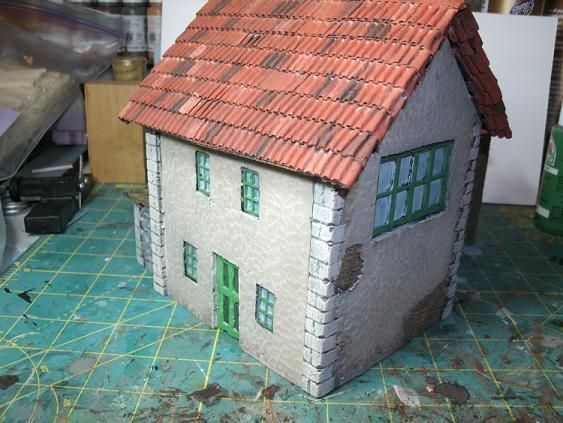 For the windows I used some plastic HO scale bits that I found at a flea market last year. I didn't catch the paint on the window sill until after the picture was painted, but I have painted over that. I really like the stucco texture on this one, and discovered it quite by accident just before I was set paint the whole thing.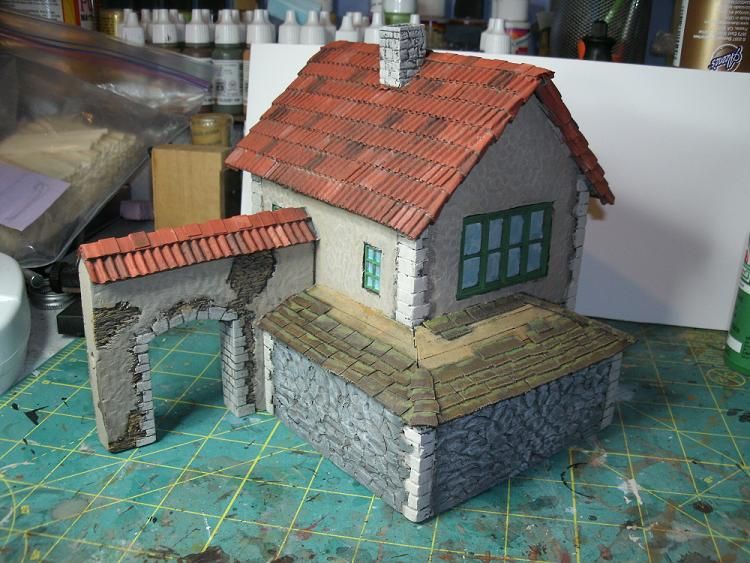 This is a shot from the other side to show the stone portion of the building and the shingle roof.
This is the second building, which turned out okay. It was built using the same methods as the other building with the exception of the windows. The windows an this one are shutter made out of foam.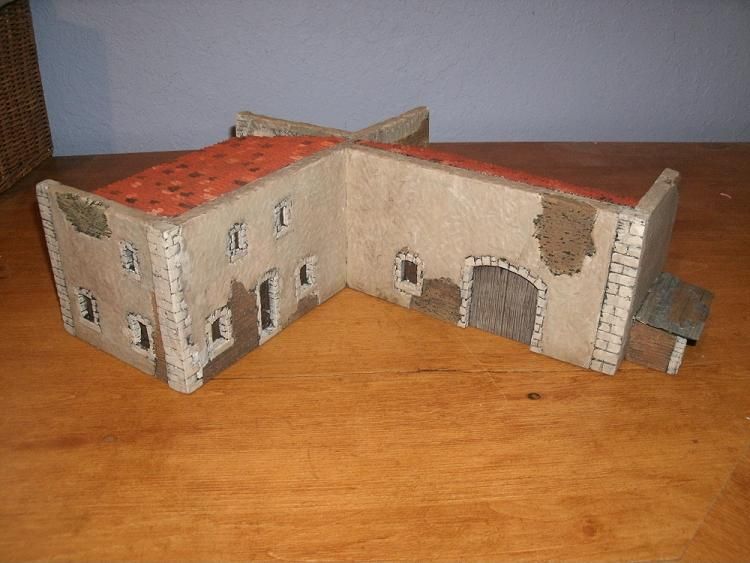 Here is the back side of the building. The small shed is there mostly to provide added stability as the model was pretty weak without it. It is made out of cardboard with small strips of foam added on for the planks.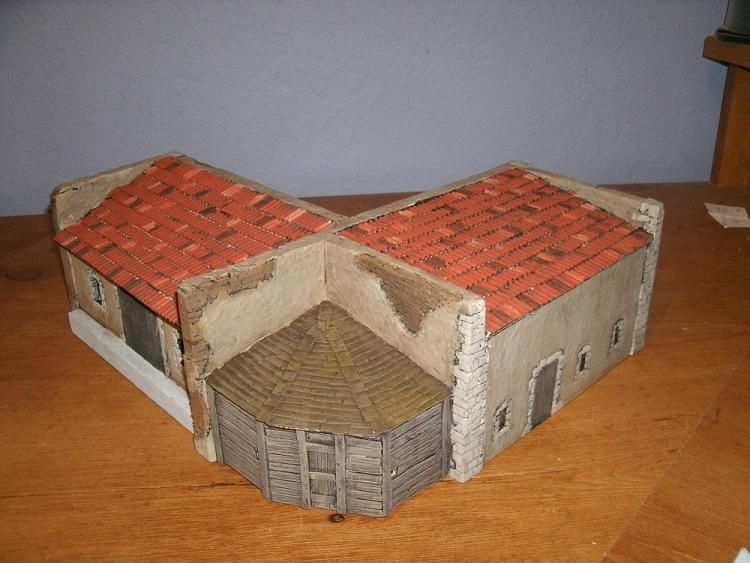 The loading area is supposed to be concrete, and after taking this picture decided it was way to bright so I toned it down with a wash of dark gray.