A quick lunch time project for today. I bought these Plastruct plastic moon scape sheets a while back and primed them, but the paint I used turned out to be gloss, so they have been sitting around and collecting dust ever since because I keep forgetting to pick up some non-gloss primer for them. So last night I finally bought some flat brown primer and started working on these.
I plan on using them as shell craters and areas of rough terrain for my Bolt Action games. The sheets come two to a pack and cost around $10.00 - 12.00 and can be found at most any hobby store. If you shop at Hobby Lobby you can get them at 40% off. If not, it is still a good deal, and an easy project.
The priming took no time at all and after that was done I went to sleep. During my lunch, since I am at home today I decided to get this done.
Still some shiny spots but I am hoping that further painting and a coat of matte finish will take care of that.
The first thing I did was to dry brush a lighter brown area on the high points to give it some visual depth and relief. Overall it took less than five minutes. I threw in one of the DAK guys I am working on for scale.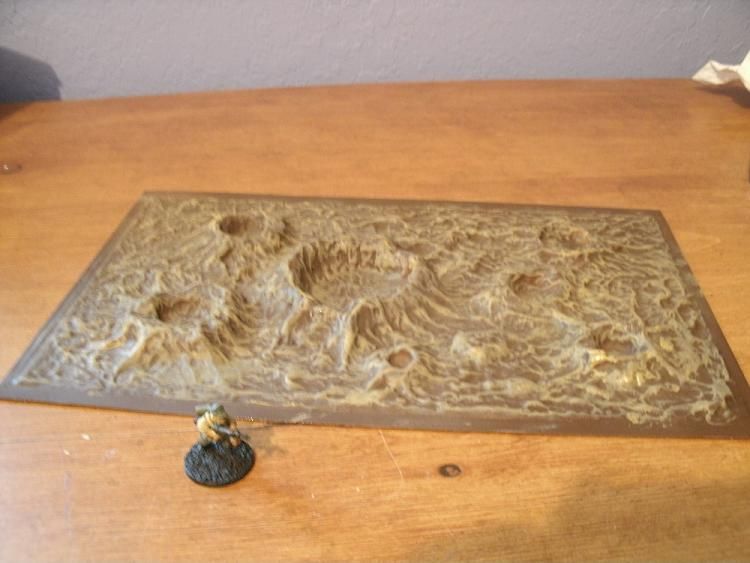 After that dried I used a brush and some Modge Podge (PVA) glue and stippled the area around the craters with glue. Then I threw on some green flocking and shook off the excess, and viola, I am done. Nothing fancy, just some simple, serviceable shell craters.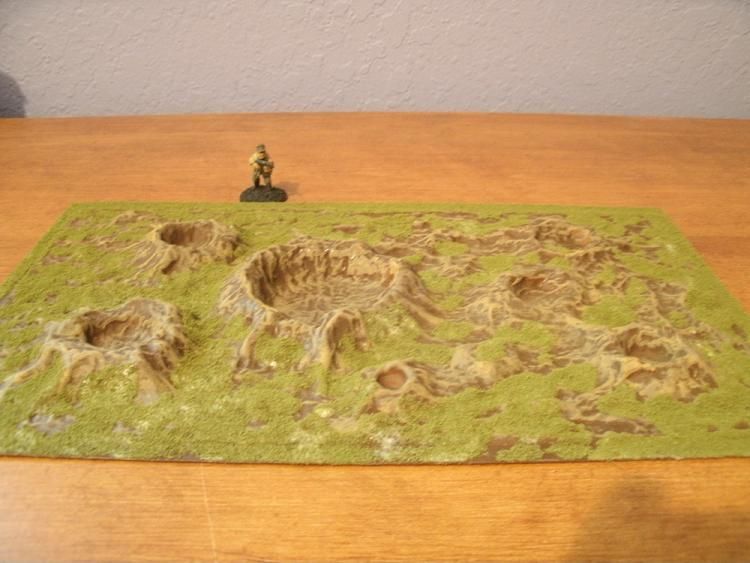 Maybe I went a little heavy on the glue and flocking.
Total time for this project was less than 20 minutes, and the total cost was approximately $10.00. So there is no reason not to have some of these for your table.